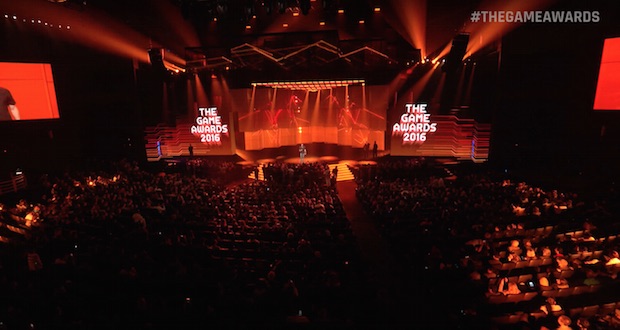 Los Angeles'ta Microsoft Theater'da düzenlenen The Game Awards 2016 ödülleri sahiplerini buldu!
2016'nın en iyi oyunlarının belirlendiği ödül töreni YouTube üzerinden 4K olarakta canlı yayımlandı.
Bu arada, Artık 4K TV'ler çok daha kullanışlı hale geliyor!
Youtube'un 4K desteği özellikle ülkemizde 4K TV sahiplerini daha da sevindirecek. Zira YouTube çoğumuzun evinde atıl duran bu TV Özelliğini hayatımıza dahil etmiş olacak. Bir anlamda YouTube 4K ekranlarımızı renklendirmiş oldu. Bunun yanıda standart ve 360 Derecelik videoları da 4K çözünürlükte canlı izlemenin yolunu açmış oldu.
İşte 2016'nın En iyi Oyunları – The Game Awards 2016 !
Best eSports Game: Overwatch
Best eSports Team: Cloud 9
Best eSports Player: Coldzera – Marcelo David
Trending Gamer: Boogie2988
Most Anticipated Game: The Legend of Zelda: Breath of the Wild
Best Multiplayer: Overwatch
Best Sports/Racing Game: Forza Horizon 3
Best Family Game: Pokemon Go
Best Strategy Game: Civilization 6
Best Fighting Game: Street Fighter V
Best RPG: The Witcher 3: Wild Hunt — Blood and Wine
Best Action/Adventure: Dishonored 2
Best Action Game: Doom
Best VR Game: Rez Infinite
Best Mobile/Handheld Game: Pokemon Go
Best Independent Game: Inside
Games for Impact: That Dragon, Cancer
Best Performance: Nolan North as Nathan Drake, Uncharted 4
Best Music/Sound design: Doom
Best Art Direction: Inside
Best Narrative: Uncharted 4: A Thief's End
Best Game Direction: Blizzard/Overwatch
Game of the Year: Overwatch
Galeri: The Game Awards 2016 world premieres | 13 Videos – 2016'nın En iyi Oyunları Videoları
https://youtu.be/TDtv9fImfNw